WellnessMN
Focused on Behavioral Health Staff Wellness, providing tools and resources that support the individual, the team, and the organization for all responder levels.
It is our genuine desire to support you, your team, and your organization in this prolonged challenging response.
You are much appreciated and valued.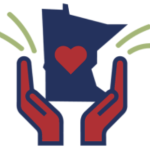 A FREE event on November 2nd, 2023, to honor the healthcare community and to provide them with evidence-based tools to improve their well-being and build resilience.
Read more about the Minnesota Cares event.
RBHC Virtual Book Club
October 16th 11-12pm
Flow and Flourish
Hosted by Hanna Marzinske
November 9th 9-10:30am
10 Minutes for You
 Every Tuesday and Thursday at 3:50pm on Teams
Finding Fulfillment and Achievements with Flow and Flourish
Host: Hanna Marzinske
When: November 9th, 9-10:30am CDT
Psychological First Aid
 You and Your Emotions: Exploring Joy
Host: Luke Campbell
When: December 14th, 9-10:30am CDT
Tiny Habits
Practice tiny habits each day as a way to continue your wellness journey by using this calendar to guide your efforts.
Virtual Psychological First Aid (PFA) Training
Offered the 2nd Monday of every month, from 3:00 pm to 4:30 pm
Psychological First Aid handout (PDF)
The MN Train
You will need to create an account to join any of the upcoming training sessions.  Look for Course ID:  1101620 and determine a date that works best for you.  On that day, please log in and join the training per the instructions provided.
Resources/Tools
These will vary in ease of use and duration of time. We understand that you have different interests and time available to engage in self-care.
Past webinars & presentation videos, by category:
Nature Bathing Photo Gallery
Clicking on the photo above opens a full-screen image slider. To close the slider, click on the "X" at the top.
I want to follow up on the presentation by Glenn. It had me in tears, he was so placid and understanding in his tone and his words hit deep. I appreciate the coalition so much, offering this and then also opening it up to everyone no matter what they do or where they are at. I can't thank you enough for what I call these professional gems, the things that make the days shine brighter.
I'm so impressed with the wellnessmn website and resources. I downloaded a few of the materials today to give to patients and also forwarded the site to the Provider Wellness Committee at my hospital.
How people are doing self-care…
Notes
on a day off, I sleep in without feeling guilty
Notes
I designate an hour before I go to bed to do something relaxing without distractions. For me, this is reading. No devices, no TV. I call this "my wind-down hour" before I go to bed.
Notes
I dedicate one hour each morning to exercise, meditate, and journal; before I get ready to work for the day.
Notes
I plan my meals to keep healthy eating habits
Notes
I spend some time daily (most days) reading, praying/in communication with God. I am able to approach him because he made a way for me (us).
Notes
An intense work out (running, spinning, lifting)
Notes
do what I can to stay active
Notes
12 step meetings (I'm in recovery)
Notes
take a lot of effort and care in the meals I make for myself and my loved ones
Notes
find activities I really like to do, cross country skiing, biking, and sledding with the kids, etc., and I find times to do them
Notes
it helps my brain to relax from work if it is concentrating on accomplishing something at home
Notes
Love, Forgiveness, Service
Notes
take walks regularly—fresh air and natural light really help me
Notes
if I find I've over committed, I allow myself to cut back, reschedule, etc.  I remind myself there's no extra bonus in spreading myself too thin.
Notes
Counseling has been so important
Notes
I hired someone to help my kids with distance learning and housework
Notes
I have had great friends, mentors, pastors through my life. They have been always available to ask questions, vent, and ask for help.
Notes
Walk my dog down by the river (water is very soothing to me)
Notes
I now fully recognize that I am not in charge. Even if I am leading the meeting, the project, performing CPR, vaccination clinic
Notes
I report to God, my self-worth comes from him. He has provided a way and I am approved in his eyes, no matter if I do well or if I am way off.
Notes
…a verse that I try to live by; 2 Corinthians 4:5; "For we preach not ourselves but Christ Jesus the Lord and ourselves as your servants for Jesus' sake." So, every team I am part of I will serve the best that I can.
Notes
Every human I meet I try to treat them as an image of God and attempt to love them as God has loved me.
Notes
Have a quiet dinner with my spouse
Notes
Warm tea and a favorite blanket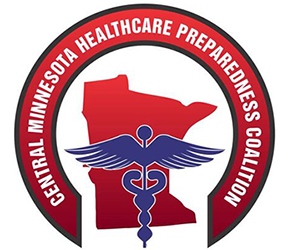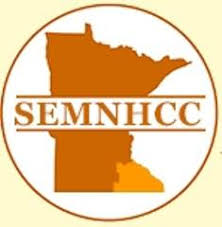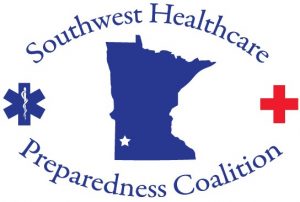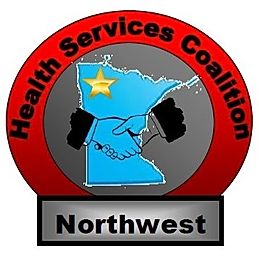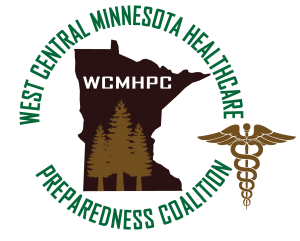 This collection of resources is brought to you by the Statewide Healthcare Coordination Center (SHCC) Behavioral Health Staff Wellness Branch. The Statewide Healthcare Coordination Center is the organizational structure for the eight Healthcare Coalitions in the state of Minnesota to ensure a coordinated response in a statewide emergency.
©2023 Statewide Healthcare Coordination Center (SHCC) Behavioral Health Staff Wellness Branch